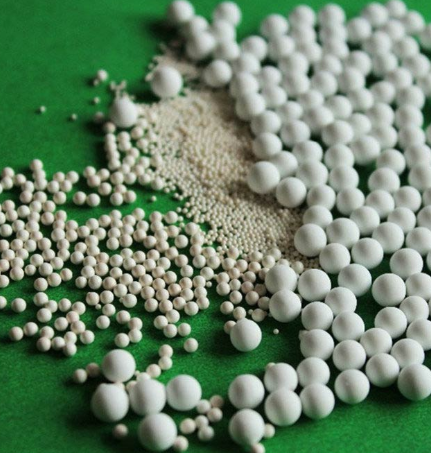 Company: HENAN ABRASIVESTOCKS TECHNOLOGY CO., LTD. Titanium Dioxide grinding used 7% ZTA ball/beads 0.4-4mm PV:3808 USD1600.00/T

Category:ZTA Balls

SPEC:Titanium Dioxide grinding used 7% ZTA ball/beads 0

Stocks:30.00T

Price:USD1600.00/T

Region: China

Packaging:Bag Package/Small Bag Package

PubDate:2018-11-05 19:27:02

Deadline:2019-02-03 19:27:02
Collect the inventory information
Details of stocks information
Main characteristics:
1) have good round finish, smooth surface, bright and no holes.
2) high strength, high toughness, impact resistance and no breakage.
3) good stability, acid and alkali resistance.
4) low wear resistance, minimal wear and tear to equipment, and high cost performance.
Application :
Ink, coating, paint, pigment, fuel, glaze, paper, electronic materials, battery materials, silicon oxide, titanium dioxide, kaolin, calcium carbonate, chemical fiber catalyst, medicine, biochemistry, cosmetics and other nanomaterials.
Available size :
0.4-4.0mm